Linge Agroconsultancy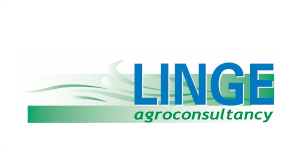 visit the site
Get in touch
We have thorough experience with European registration procedures of active substances and crop protection products.
 Registration in the framework of Regulation (EC) No 1107/2009 is obligatory for bringing a new crop protection product on the market. Linge Agroconsultancy guides you through the entire approval and registration process. Our extensive network of direct contacts within governing authorities, contract research organisations, universities and institutes enables us to assist our clients with the registration procedures with maximum efficiency. Our experience ranges from chemical products to (micro)biological products. Linge has experience with the preparation of various low risk plant protection dossiers.
 Linge Agroconsultancy is an evaluator for the competent authority in the Netherlands. Through regular meetings with the European authorities and by attending relevant workshops (such as given by EPPO), we keep informed of the European legislation.
 Biocidal product registration and approval of biocidal active substances is an element of the service we offer.
In the dynamic field of the biostimulants Linge Agroconsultancy BV acts as a partner for the preparation of the dossier for CEN requirements for biostimulants.