biography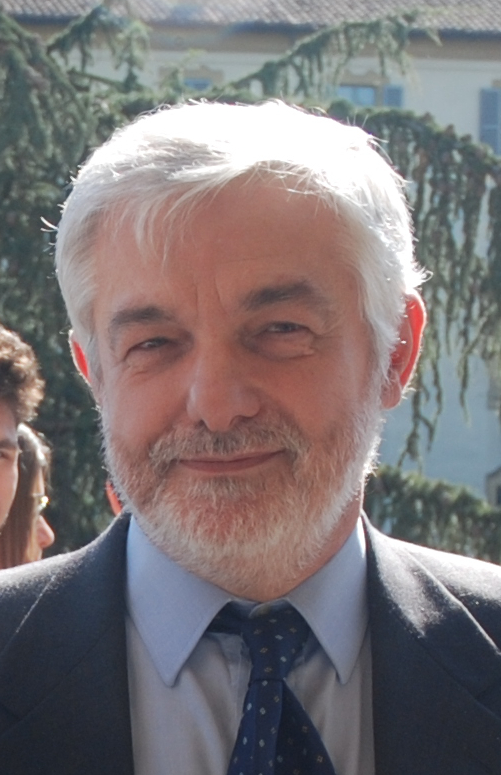 get in touch
Emanuele Mazzoni is an Associate Professor in General and Applied Entomology (SSD AGR/11) in the Faculty of Agriculture, Food and Environmental Sciences of the Università Cattolica del Sacro Cuore. He got his degree "cum laude" in Agriculture (Vegetal Productions) in Piacenza in the Faculty of Agriculture, Food and Environmental Sciences of the Università Cattolica del Sacro Cuore in 1985 defending the experimental thesis "Entomofauna of Sorghum halepense (L.) Pers.". He is a member of the "Accademia Nazionale Italiana di Entomologia". Besides, he is also a member of the Expert Group of the project "Sustainable Storage of Grains by Implementing a Novel Protectant and a Versatile Application Technology" (EU Horizon 2020 framework: G.A. 101000663). In Faculty of Agriculture, Food and Environmental Sciences of the Università Cattolica del Sacro Cuore, he is the teacher of the courses "Agricultural Entomology" and "Foodstuff Protection – Animal Parasites" (Undergraduate Degree/Bachelor of Science Degree); "Plant Parasitology and Integrated Crop Protection – Integrated Crop protection" and "Disease and pest management towards sustainable viticulture – Pests" (Master of Science Degree). He is tutor for PhD students in Agricultural Entomology of the PhD School Agrisystem of the Università Cattolica del Sacro Cuore
He carried out studies on the anatomy and histology of sensory systems in males of Diaspididae, in Hymenopteran parasitoids and in Metcalfa pruinosa. He studied the biology and control of insect pest acting as grape and tomato phytoplasma vectors. He collaborated to the discovery, development and efficacy evaluation of novel synergists to be used against agricultural and household pests (EU Project "ECOSYN" Grant n. 605740). He is currently involved in researchers about insecticide resistance mechanisms in aphid pests (Myzus persicae and Aphis gossypii), in Lepidopteran pests of fruit orchards (mainly Carpocapsa pomonella and Cydia molesta), in Musca domestica, in Tetranychus urticae e in Varroa destructor. He is also studying various aspects of stored product protection focusing on pest identification and packaging vulnerability. More recently he started studies on the use of Hermetia illucens (black soldier fly) to recycle agricultural wastes and to produce biomolecules (chitin, proteins, biodiesel).
His scientific contributions published in national and international journals, deals with several aspects of agricultural zoology and entomology (integrated pest management, pest monitoring, forecasting model's development and application, anatomy and morphology and insecticide resistance). He presented such results, also as invited speaker, in many national and international entomology congresses.
He participated to the working group "ENMARIA: European Network for the Management of Arthropod Resistance to Insecticides and Acaricides" project id: FAIR962024, from November 1996 until April 1999. In 2011-2012 he was invited as external expert to the meetings of the working group "Sucking Pest" of IRAC to develop neonicotinoid resistance management strategies for the green peach aphid Myzus persicae.
He was scientific supervisor of many research funded by national and international private and public funders. He was work package leader and group leader in the European project "ECOSYN: Ecofriendly synergists for insecticide formulations (FP7-SME-2013-605740)". He has published more than 100 scientific papers dealing with various aspects of the agricultural entomology and zoology: integrated pest management; monitoring of pests, forecasting model's application, functional anatomy and morphology of the insects and insecticide resistance.